Live Webinar - Basic Mediation Techniques
Live Webinar - Basic Mediation Techniques
Date:
5/4/2023
Time:
All Day
Short Description:




"Responding To Conflict ln Work And In Life Through The Use Of Basic Mediation Techniques"
Date: Thursday, May 4, 2023
7:00 pm to 9:30 pm
2.5 MCE Participation Credit Hours
Course Code: 130
This course is sponsored by Attunemediation
About the Speakers:
Dr. Shahram Shekib:
Dr. Sean Shekib is currently serving as the President of the New York State Academy of General Dentistry, also receiving his Juris Doctor degree from Mitchell Hamline School of Law, making him one of the rarest of species - a holder of dual degrees in Dentistry and Law.
After completing his undergraduate degree at Yeshiva University, Sean went on in 1996 to graduate from Columbia University or College Dental Medicine. Subsequently, he completed a General Practice Residency at Flushing Hospital and pursued coursework in the areas of lasers, implants, aesthetics, full mouth restorations and orthodontics.

Over the years, Sean has been awarded fellowships by the American College of Dentists, the Pierre Fauchard Academy, the American Academy of Dental Science, and the International College of Dentists He is also a Clinical Evaluator at Clir-rical Research Associates ("CRA"), and a Clinical Assistant Professor at Columbia University College of Dental Medicine He is also a recipient of the President's Lifetime Achievement Award granted by the Office of the President of the United States, for his lifelong commitment to building a stronger nation through volunteer services

In life and work, Sean remains deeply committed to resolving human conflict in all its forms. Serving as a member of the Peer Review Committee in the Second District Dental Society, Sean helped to resolve disputes between health care providers and patients. Out of this experience, Sean sought to harness his technical expertise and legal training to a vision of empowering people to resolve their own disputes through mediation, receiving his Mediation through the Mitchell Hamline School of Law and becoming a Certified Mediator in New York State, mediating across a wide variety of disputes.
Mr. Martin Applebaum:
Martin Applebaum completed his undergraduate degree at SUNY at Stony Brook. After receiving a master's degree in Asian Studies from the University of Hawaii, Martin spent the next five years in the ancient Japanese capital of Kyoto, continuing his studies in Japanese philosophy and religion while teaching at Doshisha University, Shiga National University and as a consultant with the Kyoto City Board of Education.
Upon his return to the United States, Martin graduated from Georgetown Law Center, became licensed to practice law in Maryland and the District of Columbia, and joined the law firm of Weil, Gotshal & Manges, specializing in international trade law. Subsequently, he worked as the general manager of the East Asian operations of a U.S. educational software company and as a business development consultant assisting American companies seeking access to the Pacific Rim.
Throughout, Martin has engaged in the practice of Zen meditation, practicing for over forty years both in Japan and in the United States under qualified teachers.
Looking to get to the heart of the matter of conflict and to empower those in dispute to come to their own resolutions, Martin took up the practice of mediation and became a volunteer mediator with Community Mediation Services in Queens, NY. He has since mediated well over two hundred and fifty cases in areas involving family issues, elder care and surrogate matters, contract and business disputes,elder care, landlord/tenant matters, special education issues, school conflict as well as other matters. He has also offered conflict coaching in many of these areas.
Martin also offers workshops to mediators to teach meditative approaches to mediation, drawing on his extensive expertise in meditative practice.
Course Objective:
Participants will learn and practice mediation skills that: 'l ) empower people to resolve their own problems; 2) defuse anger and defensiveness; 3) bring to awareness unconscious assumptions and bias; 4) go beneath the surface of positional argument to validate the values each person in conflicts holds; 5) bring these values into dialogue, fostering deeper, open communication; and 6) dramatically increase the probability of finding common ground through value-based creative problem solving.
Course Description
Conflict is a fundamental aspect of life. We can choose to deepen conflict by hardening into it or we may see conflict as an opportunity to creatively work through often difficult disputes in order to reach workable solutions and even find mutual understanding. This seminar will introduce practical mediation techniques that may be used to defuse emotional reactivity and closed-mindedness and to create a space for dia|caue and resolution.Participants will not only receive valuable conceptual tools but will, through hands-on exercises, have an opportunity to put theory into practice.
More specifically, the seminar will provide participants the hands-on opportunity to learn how to directly foster a space for dialogue and resolution by:
. Empowering people to directly resolve problems
. Defusing anger and defensiveness
. Bringing to awareness unconscious assumptions and bias
. Going beneath the surface of positional arguments
. Validating the values each person in conflict holds
. Bringing these values into dialogue
. Finding common ground through creative problem solving
The participants will learn proven mediation techniques that support these objectives, applying the science on emotional skills:
. Active listening
. Restating what the speaker has expressed
' Reframingwhat is being expressed by the speaker in terms of underlying needs/values/goals.
. Open and directed questioning
. Summarizing
. Non-violent communication
. Creative problem solving
The participants will have the opportunity to explore the above through guided role-play exercises.
New York AGD is designated as an Approved PACE Program Provider by the Academy of General Dentistry. The formal continuing education programs of this program provider are accepted by AGD for Fellowship, Mastership and membership maintenance credit. Approval does not imply acceptance by a state or provincial board of dentistry or AGD endorsement. The current term of approval extends from 01/01/2023 to 12/31/2024. Provider ID # 219318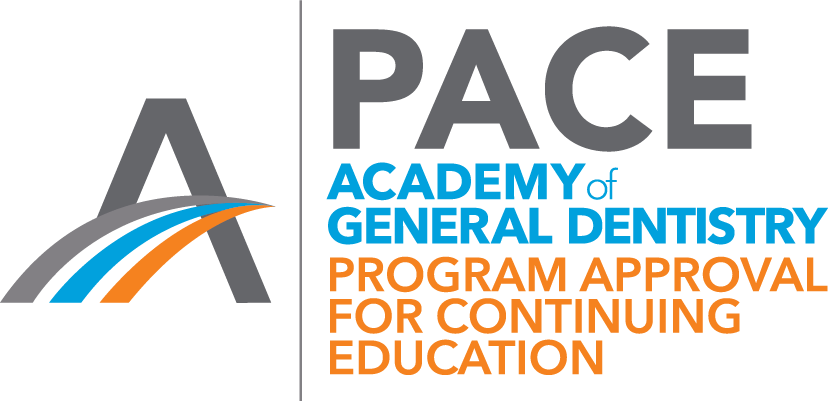 Cancellation Policy - If your cancellation is at least 48 hours in advance of the class, you will receive a full refund. If your cancellation is less than 48 hours in advance, we will not be able to issue a refund.