Continuing Education
April 7, 2024 at 9:00 AM to 1:00 PM
Pricing
| | |
| --- | --- |
| Non-Member | $390.00 |
| Staff/Auxiliary | $300.00 |
| Resident/New Dentist | $300.00 |
| Member | $300.00 |
General Information
| | |
| --- | --- |
| Provider | New York AGD Learning Center |
| Speaker | Dr. Marc Gottlieb |
| Type/Category | 8 hr Self-Study and Live Zoom Lecture |
| Credits | 12 MCE |
The New York AGD Learning Center Presents
The New York State 12 hour Sedation &
Anesthesia Program for all Permit Holders:
Live Zoom Webinar
Date: Sunday, April 7, 2024
Course 9:00am to 1:00pm
Course Code 340
Presentation by Dr. Marc M. Gottlieb
Dr. Marc M. Gottlieb was born and raised on Long Island, attended Union College in Schenectady New York and then shuffled off to Buffalo for Dental School. While attending the University at Buffalo he received many academic scholarships, awards and fellowships.
After graduation from dental school Dr. Gottlieb went on to a two-year post-graduate residency program at Long Island Jewish Medical Center This unique opportunity provided advanced training in anesthesiology and all the specialties of dentistry.
Dr. Gottlieb is currently on staff at Stony Brook University Hospital and maintains a full time private practice. During his 35 year dental career was awarded 2 U.S. patents, presented over 125 continuing education programs and published over 20 dental articles. For the past seven years he has been honored by Dentistry Today's list of top CE providers
Course Description:
New York State and many other states now require providers who offer sedation to complete significant hours of continuing education focused on Anesthesia
Complications and Airway Management. This program is designed for Oral, Parenteral and General Anesthesia permit holders. I will demonstrate, through case studies, how utilizing TLC, Nitrous Oxide, Alcohol, Anxiolysis, Oral and I.V. Sedation, can help and manage the apprehensive patient. We will also role-play and simulate dental office emergencies. A significant amount of time will focus on airway management by the solo operator or as a team member working with an anesthesiologist. Other courses teach you how to medicate, communicate and delegate. This course pulls it all together and satisfies
the NYS mandated 12 hour CE requirement in enteral, parenteral and I.V. sedation.
Course Objectives:
• Early recognition of airway problems and corrective techniques.
• How to perform dentistry on a sedated patient with an open or compromised airway.
• Be able to manage anesthesia related emergencies.
This course will be conducted in 2 parts:
**8hr Self-Study Modules - with exam
**4hr Live Zoom Lecture on March 26
When a participant register for the course, they will automatically receive the modules to study prior to the live webinar on March 26.
The New York State constituent of the Academy of General Dentistry is an approved program provider. The sponsor's formal CDE programs are acceptable by the AGD for Fellowship and Mastership and membership maintenance credit. This course is also acceptable for MCE Licensing Maintenance. The current term of approval extends from 01/01/21 to 12/31/22. AGD Code #219318.
ZOOM Requirments
Windows 10, 64-bit
Zoom client version 5.0.4 or higher
Driver version 26.20.xx.xx or higher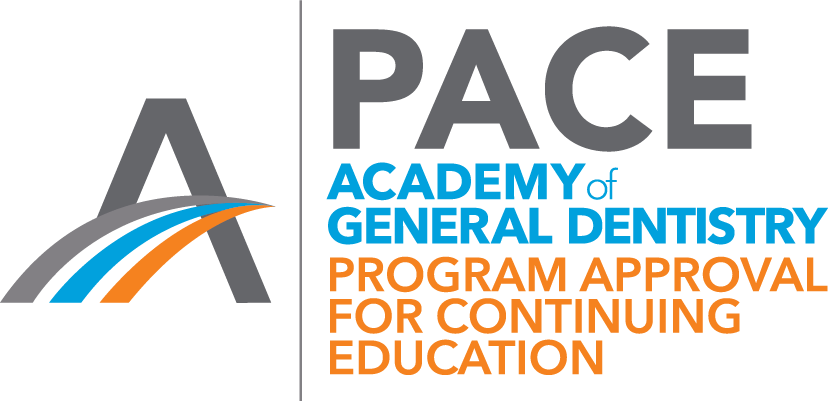 Cancellation Policy - If your cancellation is at least 48 hours in advance of the class, you will receive a full refund. If your cancellation is less than 48 hours in advance, we will not be able to issue a refund.