Continuing Education
March 3, 2024 at 9:00 AM to 12:00 PM
Pricing
| | |
| --- | --- |
| Non-Member | $120.00 |
| Staff/Auxiliary | $90.00 |
| Resident/New Dentist | $90.00 |
| Member | $90.00 |
General Information
| | |
| --- | --- |
| Provider | New York AGD Learning Center |
| Speaker | Dr. Marc Gottlieb |
| Type/Category | Live Zoom Lecture |
| Credits | 3 MCE |
A Current and Practical Program in Prescribing Controlled Substances is a 3-hour live webinar that covers all the requirements to satisfy the NYS and many other states mandated, Pain Management, Palliative Care and Addiction Education requirements.
The New York AGD Learning Center Presents
Acute Dental pain Management & Prescribing of Controlled Substances
Live Zoom Webinar
Date: Sunday, March 3, 2024
Course 9:00am to 12:00pm
Course Code 340
Presentation by Dr. Marc M. Gottlieb
Dr. Marc M. Gottlieb was born and raised on Long Island, attended Union College in Schenectady New York and then shuffled off to Buffalo for Dental School. While attending the University at Buffalo he received many academic scholarships, awards and fellowships.
After graduation from dental school Dr. Gottlieb went on to a two-year post-graduate residency program at Long Island Jewish Medical Center This unique opportunity provided advanced training in anesthesiology and all the specialties of dentistry.
Dr. Gottlieb is currently on staff at Stony Brook University Hospital and maintains a full time private practice. During his 35 year dental career was awarded 2 U.S. patents, presented over 125 continuing education programs and published over 20 dental articles. For the past seven years he has been honored by Dentistry Today's list of top CE providers
Course Goals and Objectives
This program is designed for all prescribers of controlled substances from the resident to our veterans about to retire. Through literature reviews, case studies and professional experience the participant will understand their role is combatting the current opioid epidemic and how to safely prescribe controlled substances.
Course Objectives:
• Review State and Federal requirements;
• Establish a pain management plan for your office;
• Utilize appropriate prescribing practices;
• Manage Acute pain;
• Palliative medicine;
• Prevention, screening and signs of addiction;
• Responses to abuse and addiction;
• End of Life Care.
The New York State constituent of the Academy of General Dentistry is an approved program provider. The sponsor's formal CDE programs are acceptable by the AGD for Fellowship and Mastership and membership maintenance credit. This course is also acceptable for MCE Licensing Maintenance. The current term of approval extends from 01/01/23 to 12/31/24. AGD Code #219318.
ZOOM Requirments
Windows 10, 64-bit
Zoom client version 5.0.4 or higher
Driver version 26.20.xx.xx or higher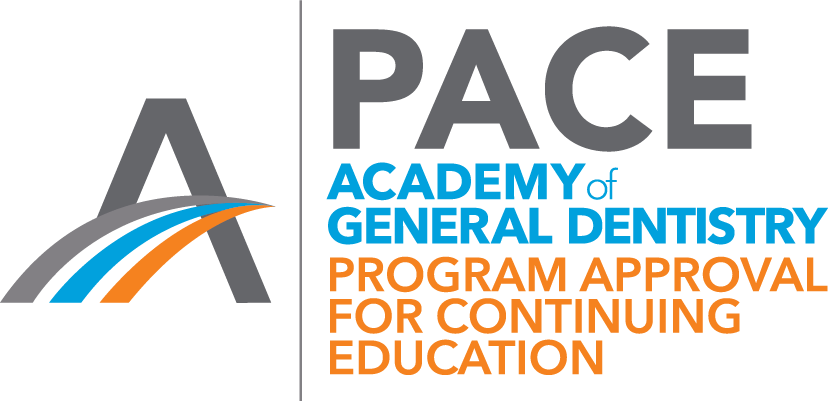 Cancellation Policy - If your cancellation is at least 48 hours in advance of the class, you will receive a full refund. If your cancellation is less than 48 hours in advance, we will not be able to issue a refund.