Continuing Education
December 19, 2023 at 7:00 PM to 8:00 PM
Pricing
| | |
| --- | --- |
| Member | $25.00 |
| Non-Member | $35.00 |
| Staff/Auxiliary | $25.00 |
| Resident/New Dentist | $25.00 |
General Information
| | |
| --- | --- |
| Provider | New York State AGD Learning Center |
| Speaker | Teresa Skalyo, DDS, FAGD & James Keenan, DDS, MAGD |
| Type/Category | Lecture |
| Credits | 1 |
The New York AGD Learning Center Presents
"NYS Sexual Harassment Prevention Training"
Live Zoom Webinar
Date: Tuesday, December 19, 2023
Course 7:00pm to 8:00pm
Course Code: 550
1 CE Credit Hours
Presentations by:
Teresa Skalyo, DDS, FAGD
Or Dr. Terri as she is known, was born and raised in East Moriches on Long Island. She attended Colgate University in Hamilton, NY and majored in Art/Art History and continued her education at SUNY Stony Brook School of Dental Medicine, graduating in 1994. The search for a good place to raise a family brought her to the Rochester area and she has lived in Geneva since 2002. She has worked in a variety of dental offices and was the Dental Director for 8 years at Rushville Community Health Center before purchasing her own office in 2012. Joining the NYSAGD in 1995, she was awarded her FAGD in 2003 and has been an active member of the NYSAGD Board of Trustees since then. Together her and Rob have five children, eight cats, one dog, and one turtle.
James R. Keenan, DDS, MS, MAGD
Dr. Keenan graduated from NYU College of Dentistry and completed a general practice residency at Peninsula Hospital Center. He has been a member of the AGD since 2002. Dr. Keenan has received his Fellowship, Mastership, and two Life-long Learning and Service Recognitions from the AGD. He has served on the NYSAGD Board of Directors since 2009 and is a Past-President from serving in 2017. Additionally, Dr. Keenan is serving on the board of directors of the AGD Foundation and the AGD Dental Education Council.
Dr. Keenan is also a member of the American Dental Association (ADA), the Special Care Dentistry Association (SCDA), and the International Congress of Oral Implantologists (ICOI). He has been awarded Fellowship in the SCDA and ICOI.
Dr. Keenan is a clinical assistant professor in the department of Oral Maxillofacial Pathology Radiology and Medicine at NYU Dentistry. He serves as the director of Clinical Management of Special Needs Patients and oversees the students in the Oral Health Center for Patients with Disabilities. He also serves as a mentor for Integrative Case Presentations and a facilitator for Peer Assessment. In 2020, Dr. Keenan was inducted into the NYU Academy of Distinguished Educators. Dr. Keenan provides general dentistry in private practice in Brooklyn, N.Y., along with his wife Dr. Analia Veitz-Keenan
Course Goals and Objectives
This training must be in compliance with the sexual harassment prevention training program developed by the New York State Department of Labor and the New York State Division of Human Rights

To fulfill the legal requirements of employee education and awareness of Sexual Harassment.

To provide all registrants with a sexual harassment prevention poster to be posted in an obvious location in the workplace.

To provide a sexual harassment prevention fact sheet to each registrant.

To provide a written model policy on the prevention of sexual harassment for each office to use as their own, based on the State Department of Labor's Model Policy to fulfill the requirement by NY State that all employers have a sexual harassment prevention policy.
Course Content:
New York State requires that any training program must include the following:
Be interactive.

Include an explanation of sexual harassment consistent with guidance issued by the Department of Labor in consultation with the Division of Human Rights.

Include examples of conduct that would constitute unlawful sexual harassment.

Include information concerning the federal and state statutory provisions concerning sexual harassment and remedies available to victims of sexual harassment.

Include information concerning employees' rights of redress and all available forums for adjudicating complaints.

Include information addressing conduct by supervisors and any additional responsibilities for such supervisors.
Disclosure: This course meets or exceeds the following minimum standards as per the State Department of Labor and Division of Human Rights.
**Members must login by using their six-digit AGD number and the password is nysagd.**
**Non-Members can login as guest.**
The New York State constituent of the Academy of General Dentistry is an approved program provider. The sponsor's formal CDE programs are acceptable by the AGD for Fellowship and Mastership and membership maintenance credit. This course is also acceptable for MCE Licensing Maintenance. The current term of approval extends from 01/01/23 to 12/31/24. AGD Code #219318.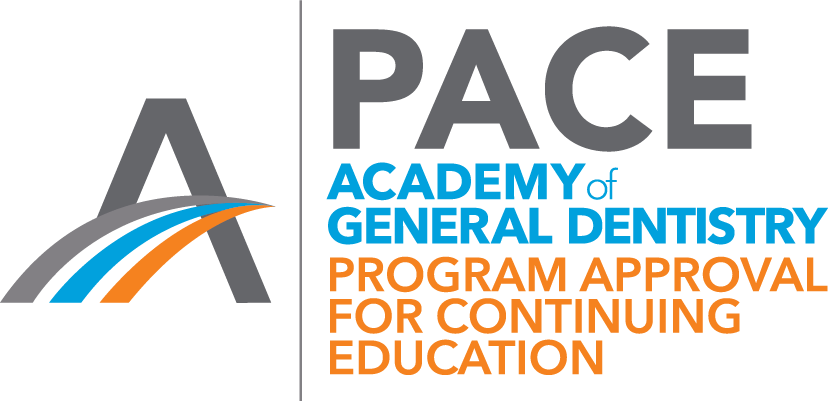 Cancellation Policy - If your cancellation is at least 48 hours in advance of the class, you will receive a full refund. If your cancellation is less than 48 hours in advance, we will not be able to issue a refund.